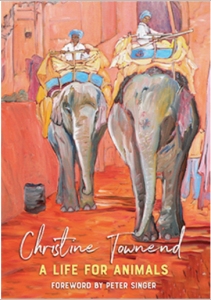 Price: $30
This book can be ordered from http://purl.library.usyd.edu.au/sup/alifeforanimals It tells the story of how Christine Townend founded Animal Liberation in Australia and how Kalimpong and Darjeeling Animal Shelter in the foothills of the Eastern Himalayas  were established. Christine also filled the voluntary position of Managing Trustee at Help in Suffering Animal Shelter in Jaipur, Rajasthan, and was deeply moved by the profound suffering of people as well as animals.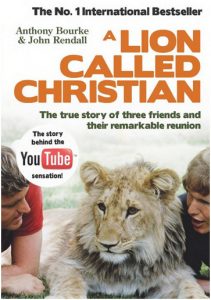 In 2008, a YouTube clip became an internet phenomenon. It showed the emotional reunion of two young men and their pet lion, Christian, after they had left him in Africa to be introduced into his rightful home in the wild.
Anthony 'Ace' Bourke and John Rendall visited London from Australia in 1969 and bought a boisterous lion cub in Harrods. But Christian soon grew from cuddly cub to King of the Kings Road in London, and the only way to avoid him being incarcerated in a zoo was to place him under the expert care of George Adamson in Kenya. Ace and John did not return to see their lion for a year.
Click links below to order book
Australia
Random House Australia – Click here to order
UK/Europe
www.amazon.co.uk – Click here to order
USA
www.amazon.com – Click here to Order
Random House USA – Click here to Order