Recently on a rainy morning we got a call, the caller frantically told us about an old dog stuck in jhora (canal) the dog had apparently spent the entire night in there.
The shelter team rushed to the site, (Below Saint Roberts School Bishop house).
A poor dog was stuck in a huge mass of sludge he was  barely responding.
Rudra, Nitesh, and Mihir decided to climb down in the jhora to pull him out, they still couldn't reach the dog and had to resort to using a bamboo.
The dog was extremely hypothermic abd dehydrated, he was quickly wrapped into a in a few blankets and taken to the shelter the temperature of the dog was below 95 degrees Fahrenheit and had some wounds, his treatment was started right away, he refused to eat and couldn't support his weight.
The next morning dawned with sunshine and hope, our dog was standing on his feet and wagging his tail.
Soon the shelter team got a call about him, Blacky as he is called by the community was earlier an owned dog but once his owner died he started roaming around in a village about a kilometer upstream to the spot where he was found, the community adored  him and was very worried because of his disappearance, a few villagers decided to pay him a visit, as the wounds were healing quickly and Blacky was doing much better, the shelter team after assurance from the villagers, provided them with the tablets and ointments for his wound released Blacky.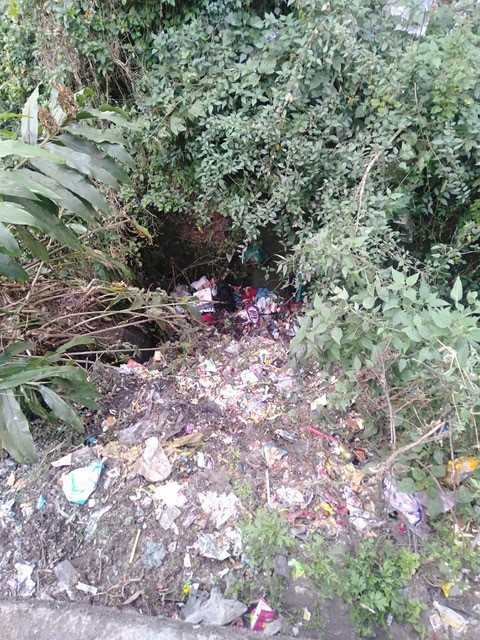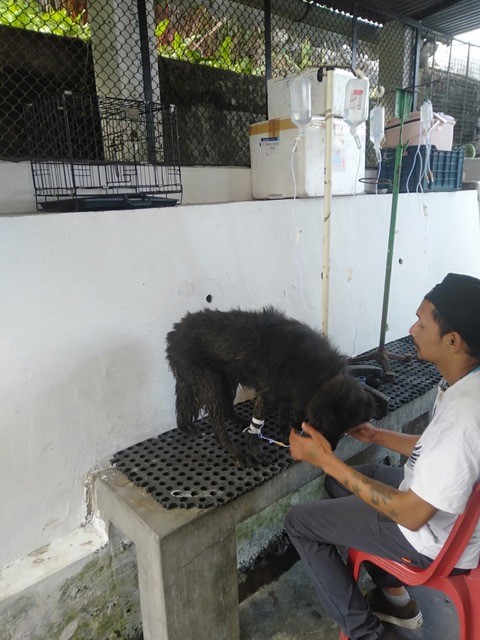 A video of the rescue