In March and April Christine and Jeremy Townend, who founded Kalimpong Animal Shelter and Darjeeling Aimal Shelter visited both, and were pleased to meet the new manager, Ms. Furmit Lepcha and the new vet, Dr. Shivani Pradhan, both working at Darjeeling Animal Shelter. It was wonderful to see the team at work, all so happy together and so skilled in their work. Staff from KAS and DAS both work closely together: for example, if the DAS team is having difficulties catching wild dogs, the KAS team will make the three hour journey to Darjeeling to help.
From left to right, front row: Alain Dupont, honorary advisor, Furmit Lepcha (Manager, DAS), Shivani Pradhan (vet DAS) Lil Thapa (Compounder KAS) Naren Pradhan (compounder DAS) Christine Townend (founder); top row, from left: Arpan Karthak (overall Manager, KAS),Raju Rai (DAS) Deo Pandey (KAS vet in charge) Wangel Tamang (DAS compounder), Prem Rai (DAS Compounder) Jeremy Townend.
An 'owner' dog which lives on the street in Darjeeling. 'Owner' dogs are fed by families, but if they become sick or injured it is likely the family won't have the resources to bring the dog to the shelter for treatment.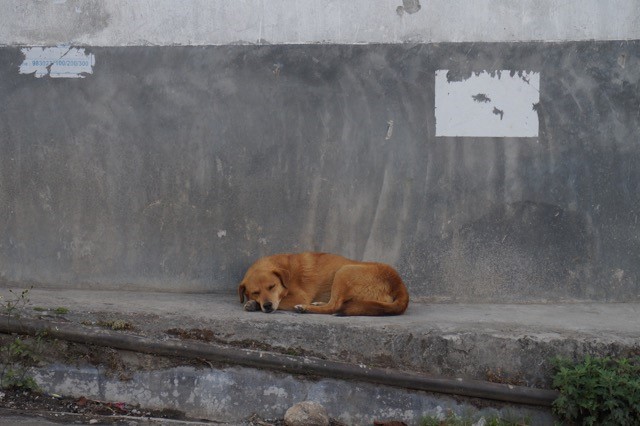 A street dog, sleeping peacefully, without fear, healthy and friendly.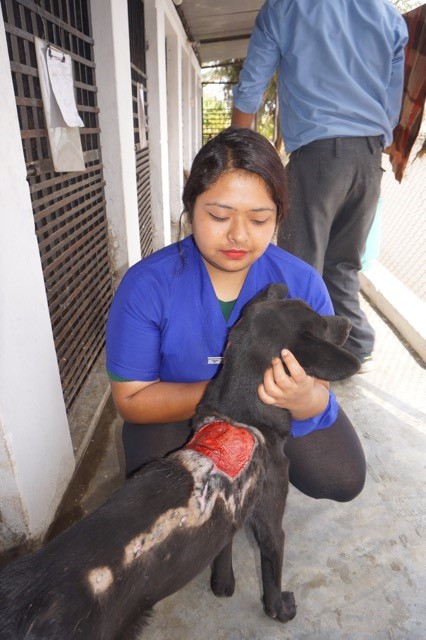 Dr. Shivani Pradhan holds a dog which was rescued by DAS. Someone threw boiling water at this friendly, loving dog.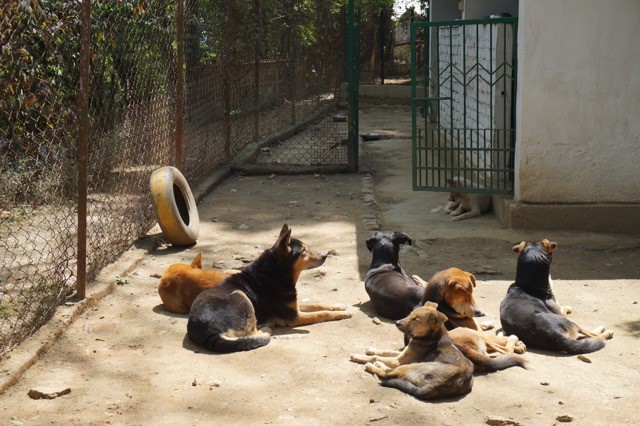 Dogs under treatment, or awaiting adoption, rest together in the sun at KAS