Both Kalimpong and Darjeeling Animal Shelters carry out many camps every year, mostly in remote villages and settlements, which are difficult to reach by road. On this particular day, in February 2017, the staff left Kalimpong Animal Shelter at 8.30 on a cold morning, and travelled to the camp at Upper Pudong about two hours' distance.
Upper Pudong has many ethnic groups living in the town and has beautiful views of the Eastern Himalayas. Volunteers in the village had helped plan the camp by advertising the day on which the veterinary team would be coming, and that both sterilisation and vaccination for dogs and cats (and farm animals) would be available.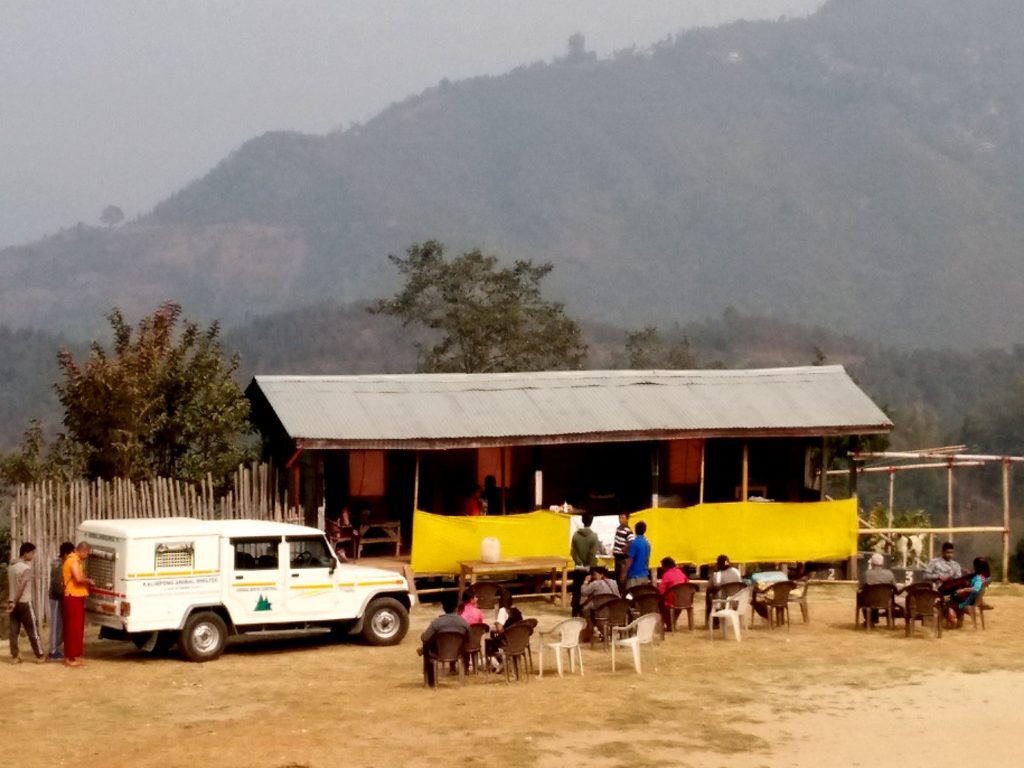 There were only a few people waiting for vaccination and spaying of their animals when the team from KAS first arrived. One owner had brought a pup only two months old for spaying, and Dr. Deo Pandey made the decision that the pup was too young, as follow-up care could not be guaranteed in this remote village. Soon people were flocking round, desperate for treatment for their animals. All in all, over 100 animals were treated that day
Yogita Chettri,
Publicity Officer,
Kalimpong and Darjeeling Animal Shelter.