Committee
Christine Townend
After reading Peter Singer's book, Animal Liberation, Christine founded Animal Liberation in Australia in l976. She became Joint Managing Trustee of Help in Suffering animal shelter in l990.
Christine Townend holds a Doctorate from the University of Sydney.
She is a writer and poet with ten published books. She is also an artist and has held many successful solo art exhibitions – see: www.animalstories.com.au
Ace Bourke
Ace Bourke was born in Sydney in 1946. Ace is one of Australia's leading art curators; a pioneer in the field of Aboriginal art and a colonial art specialist. After school and university in Australia he travelled to London where he and a friend John Rendall purchased a lion they named Christian, and returned to the wild in Africa. He lives in Sydney with his two cats.
His blog can be read at:
http://acebourke.wordpress.com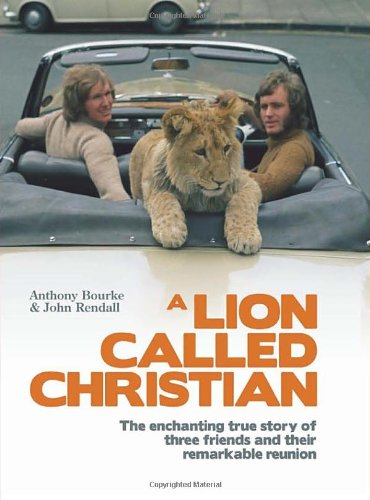 Jeremy Townend
Jeremy Townend is a lawyer, who retired in l992 from the Sydney city law firm of which he was a partner, and, with wife Christine went to live and work as a volunteer at Help in Suffering Animal Shelter in Jaipur, Rajasthan. In 2007 they retired from this position and returned to Australia.
Retired to live in Australia maintaining regular visits to the shelters in India.
Lee Morgan-Kellow
Lee grew up in Sydney and has always had interest in and concern for the environment  and the animals with whom we share the world.
After a 30 year career in Urban and Regional Planning  Lee gained a qualification as a Company Director in order to enhance  a non-executive director perspective of organisation governance.
Since retirement Lee has been able to direct more attention to these causes and has been involved as a Committee Member of Working For Animals Inc since 2017.
Bryan Seymour
Bryan Seymour is an investigative journalist based in Sydney, Australia. Over thirty years he has covered politics, corporate fraud, crime, natural disasters, missing persons and breaking news.
His passion for animal welfare has resulted in numerous stories highlighting cases of animal cruelty and legislative reform to improve the quality of life of animals. He loves dogs and was inspired to join the WFA team after researching the transformative work they do at their animal shelters.
Irene Callahan
1997: A founding Director of Sydney Metropolitan Wildlife Services Inc, commonly
known as Sydney Wildlife Rescue
1997-2010: Secretary to Board of Directors of Sydney Wildlife Rescue (minus one year 2005/6)
2014-2017: Member of Animal Ethics Committee, UTS
Voluntary hands-on experience:
1987-current: wildlife rescuer/carer – first 8 years with WIRES, and 25 years with Sydney Wildlife
Rescue.
November 2005-May 2006: volunteer with Help in Suffering, during which time I spent two weeks at
Kalimpong Animal Shelter, and was taken on a day visit to the shelter in Lebong.
2006-current: Penguin warden, watching over Manly's Little Penguin endangered colony during the breeding season.
Jeannette Lloyd Jones
Jeannette Lloyd Jones is a yoga teacher in Sydney, and also a professional photographer. Her interest in animal protection work inspired her to become involved in WFA. Jeannette has visited and led groups to India several times times. She last visited the Help in Suffering animal shelter in Jaipur in 2019.
Advisors
Eduardo Murillo
Eduardo Murillo Design
Digital Business Consultant & Web Designer
With over 12 years professional experience in the Digital Media industry building websites for various nationwide SME's, EMD's founder Eduardo Murillo has been at the forefront of the constant revolutionary change of digital design and business.
With an extensive line of clients ranging from; South Easts Qld's leader in logistic transport, Jim Pearson Transport, Australia's largest online dance resource DanceLife, to startups, and small business leaders such as Amazing Smiles Dentists, EMD have provided successful digital strategies that have helped transform everyday business into local marketplace leaders online in their fields.
The extent of industry experience has enabled us to monitor and keep up to date with the constant shifts and design trends for what works; to help grow and generate leads for your business in today's competitive landscape. It's not just about building a site, it's about; how people find you online, why people are coming to your site, engaging them, and transforming them into your client.
Remembering Dr. John Holt
Dr. John Holt, pictured here with his wife Mary, advisory veterinarian and long-time supporter of DAS,KAS and HIS, died in July 2013. We were honoured to know such a modest, talented and gentle person. He and Mary donated generously to KAS and DAS. The British Small Animal Association has written: 'the global veterinary community has lost an inspiring figure with the death of John Holt, founder of the Australian Small Animal Veterinary Association. See here for more info.
Would you like to Volunteer?
Darjeeling Animal Shelter and Kalimpong Animal Shelter are grateful for volunteer vets who work alongside our staff and vets. We prefer volunteers who can stay up to three months. There is good accommodation provided in private rooms with attached bathrooms, and three vegetarian meals per day also provided. For further information about our work, please contact us via the Shelter details located at the bottom of our site. Or contact our Australian Head Office:
Email: info@workingforanimals.org.au
Mail: PO Box 7144, Leura NSW 2780. Australia
ABN: 13 919 391 377