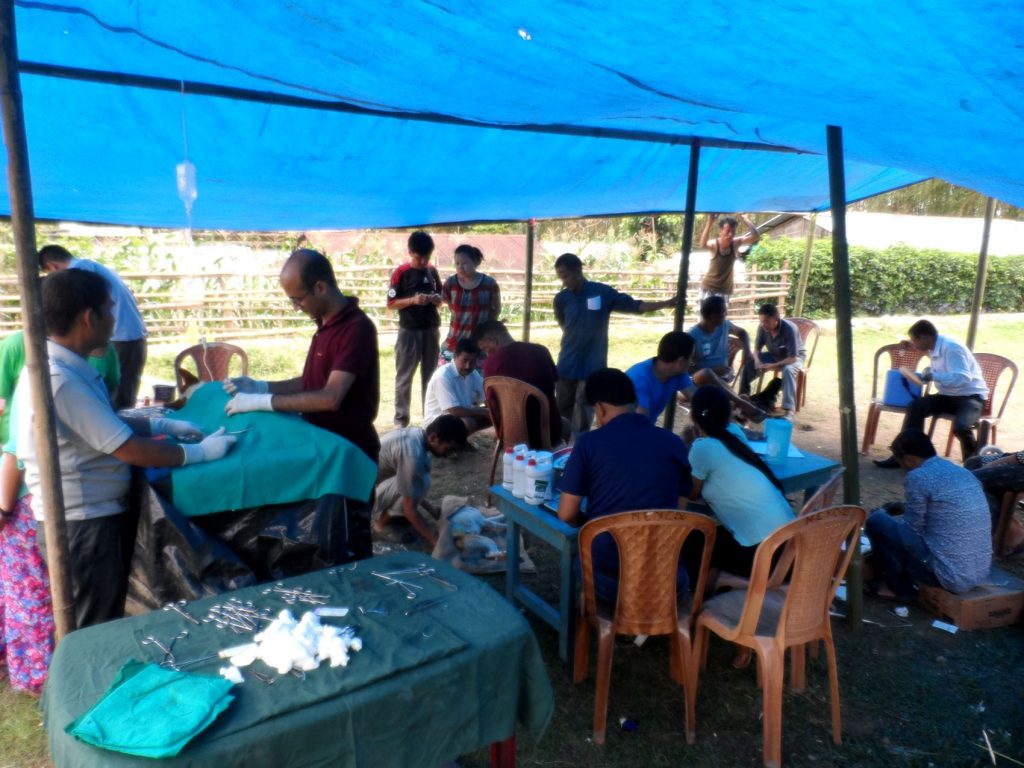 On a fine spring morning the Shelter Vet and staff left for the camp organised at Icchey Goan meaning ''Wishing Village'' which falls under the jurisdiction of Kalimpong town. Icchey, like Mungsong, is gaining in popularity due to a panoramic view of Mt.Kanchenjunga , pine forests and village life.
The early morning journey to Icchey started at 8.a.m. with loads of medicine and vaccines, drapes and forceps loaded at the boot of the ambulance accompanied by four staff and the Vet.Dr.D.P.Pandey.With the swift turn of the ambulance and cheerful faces of the staff one and a half hour's journey began.
We left noisy Kalimpong town early on that morning with crowded vehicles and morning joggers on the road – jogging with their healthy dogs – and the traffic police blowing whistles loudly. The rush of private cars were an obstruction for the ambulance but after a long wait, caught in traffic, the ambulance made its way to the village. The place seemed so calm and quiet after the noise of Kalimpong town, with a few people standing in a queue for their pets' surgery. The shelter staff unloaded the ambulance and equipment.
The surgery started at half past nine. Small children walked past by to have glimpses of the animals undergoing. The staff were all busy vaccinating animals, treating those with allergies, and sedating the ones for their surgery. Health cards and vaccination cards were issued to the owners, and, in addition the staff took out a little time to explainabout animal diseases and treatment.
As the day passed, the number of pets presenting for spay and neuter rose dramatically. The staff helped owners keep their cats safe and indoors. Those cats never had been vaccinated nor did the owners know about the anti-rabies shot. The staff made them aware of the shots and vaccinated their cats. Therefore; it was a long day with numerous surgeries and vaccination.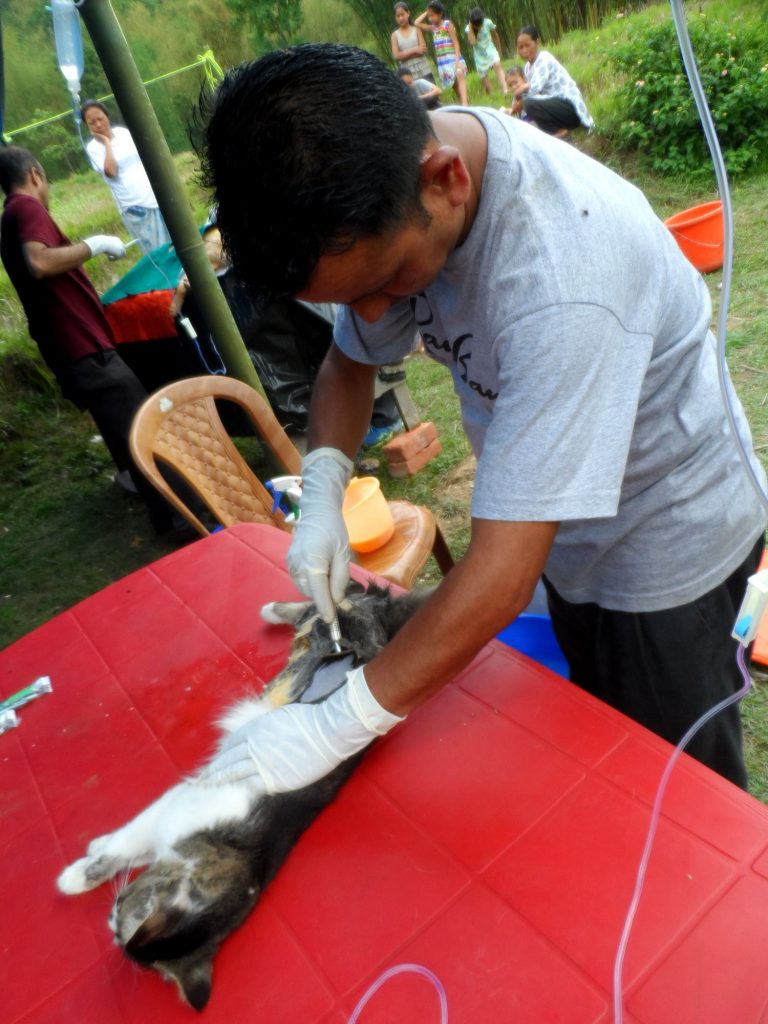 Yogita Chettri,
Publicity Officer,
Kalimpong and Darjeeling Animal Shelter.